First Matter, the long delayed debut album by The Bricoleur is available to pre-order now! This is an exciting time for Bladud Flies! as it marks the beginning of our lathe cut vinyl releases.
First Matter is available as two limited vinyl editions:
FIRST MATTER
Limited to 58 copies – £30
Comprises of: The Bricoleur, First Matter (2 x 12″ LP). FLAC / MP3 download.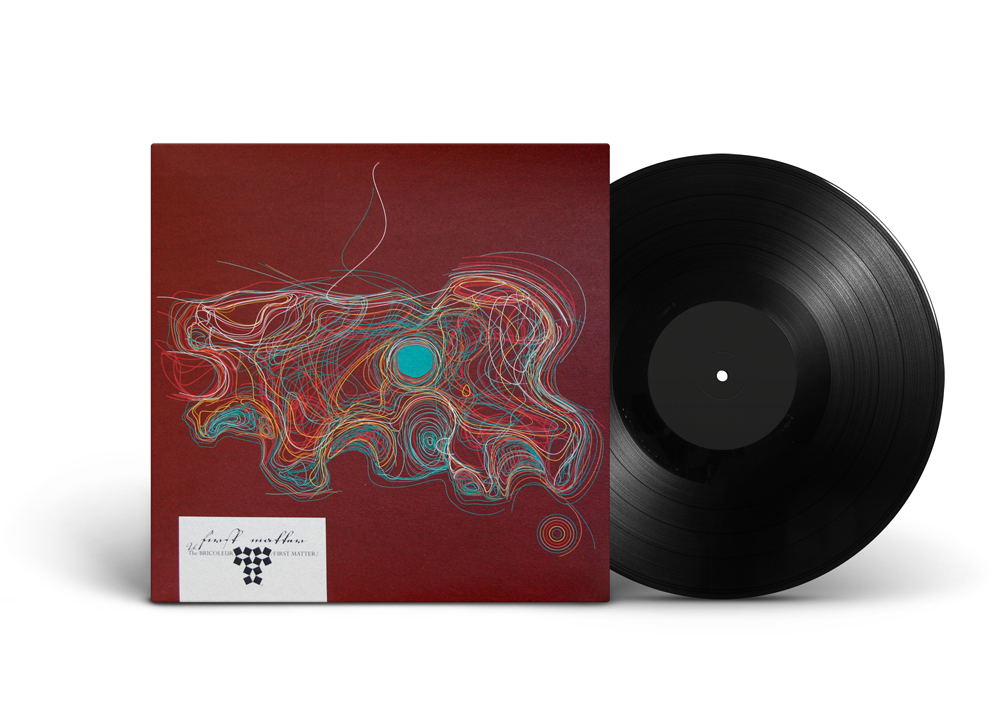 FIRST MATTER (lathe edition)
Limited to 42 copies – £60
Comprises of: The Bricoleur, First Matter (2 x 12″ LP)
First Matter – from undifferentiated matter to imagination
(one-sided 12″ lathe cut; heavy-weight vinyl; numbered insert signed by David Tibet & The Bricoleur)
Whole & Parts (C10 cassette)
FLAC / MP3 download