[

Just blasted the two sides here now and… PERFECTION! Sounds so heavy and groovy and tight and… you name it.

]



—Kris / Ulver
The mastering process requires critical listening, technical knowledge and an artistic touch. It is a combination of framing the audio, ensuring that the sound translates correctly on all playback systems. We have experience of mastering for all formats, including vinyl, CD and streaming platforms. A specific enjoyment for us is vinyl, we love the challenge and the satisfaction that comes from creating a deep, clean cut. Since we are able to do direct to vinyl cutting, we can cut your master to a reference disc, which will give you an excellent idea of what your pressed records will sound like.
Even though we are relatively new to offering a mastering service, we have already worked with an impressive list of artists. Many of them are repeat customers, which demonstrates our reputation for delivering an excellent service. Our focus is to continue to build the list of artists and labels who trust our ears and our experience.
All of our mastering is carried out by Michael Lawrence. A graduate in Sound Engineering who has been working in the UK audio industry since 2001. In that time he gained nearly a decade of experience at a top London TV / film audio post-production company. He has been mastering since 2008, and cutting vinyl since 2013.
If you would like to get in touch to discuss your project → info@bladudflies.com
We have a very straightforward pricing structure. No hidden costs.
£25 for each format | CD + Digital are considered one format
---
There is no charge for revisions—within reason—for example, an extra charge will be discussed with you if there are repeated changes due to artistic requirements. Most masters are signed off on first pass.
Please supply audio in the highest possible sample rate without upsampling.
CD
---
You will be supplied with a 44.1kHz/16bit DDP file-set with PQ-encoding.
Vinyl
---
One continuous WAV file for each side. Includes text document with relevant information for the pressing plant (track times, etc.).
Digital
---
Individual tracks supplied in the requested format.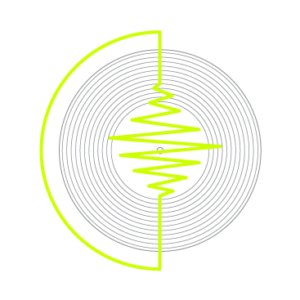 Discography
---
Rich File (UNKLE, We Fell To Earth)
Only The Lucky Ones
Ulver
Shadows of the Sun
The Assassination Of Julius Caesar
Sic Transit Gloria Mundi EP
Current 93
The Stars On Their Horsies (vinyl)
I Am The Last Of All The Field That Fell (A Channel)
The Moons At Your Door
Thunder Perfect Mind
Soft Black Stars
Swastikas For Noddy / Crooked Crosses For The Nodding God
Zu
Jhator
Zu93
Mirror Emperor
Hypnopazūzu (David Tibet + Martin 'Youth' Glover)
Create Christ, Sailor Boy
Michael Cashmore, Shaltmira
Michael Cashmore / Shaltmira

James Blackshaw
Summoning Suns
Fantômas: Le Faux Magistrat
Apologia
Shirley Collins
The Bonny Cuckoo 7″ (restoration)
Nature And Organisation
Death In A Snow Leopard Winter
Beauty Reaps The Blood Of Solitude
A Dozen Winters Against The World
The Osiris Club
The Wine-Dark Sea
Red River Dialect
"awellupontheway"
United Bible Studies
The Star Of The Sea Moves Today To Its Rising