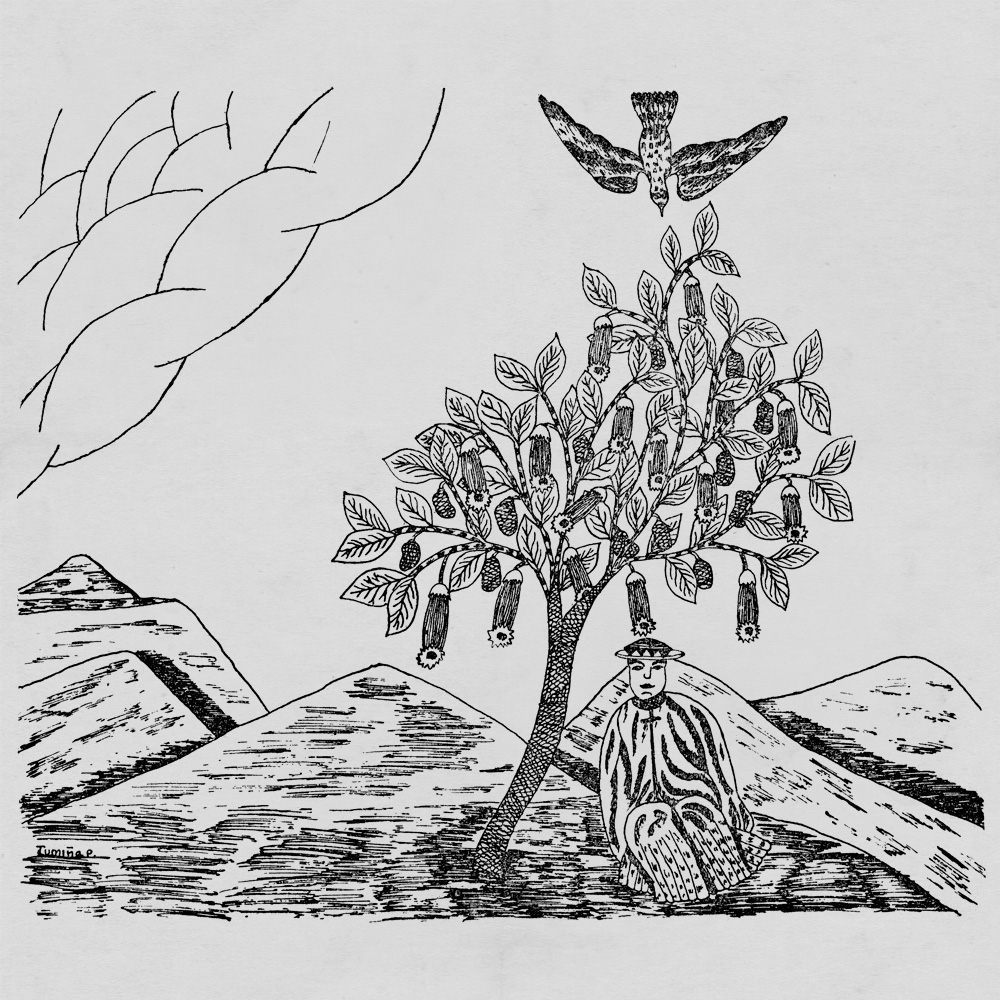 Under the Tree of the Evil Eagle
---
Release Date 2012
Format EP, Digital
---
Under the Tree of the Evil Eagle
---
Piano + Electronics The Bricoleur
Producer The Bricoleur
Recorded, Mixed + Mastered Last Offices, Michael Lawrence
---
…when jaguars and poisonous snakes enter the body…
How pleasant is the perfume of the long, bell-like flowers of the Yas, as one inhales it in the afternoon… But the tree has a spirit in the form of an eagle which has been seen to come flying through the air and then to disappear… The spirit is so evil that if a weak person stations himself at the foot of the tree, he will forget everything… feeling up in the air as if on wings of the spirit of the Yas.
…fell into a heavy stupor, his eyes vacantly fixed on the ground, his mouth convulsively closed, and his nostrils dilated. In the course of a quarter of an hour, his eyes began to roll, foam issued from his mouth, and his whole body was agitated by frightful convulsions. After these violent symptoms had passed, a profound sleep of several hours' duration followed, and when the subject had recovered, he related the particulars of his visit with his forefathers.
– Unnamed traveller in Peru ,1846
Hofmann, A., Ratsch, C., Schultes, R., Plants of the Gods: Their Sacred, Healing, and Hallucinogenic Powers. Rochester: Healing Arts Press, 1992.
Cover drawing by Francisco Tumiñá Pillimué, from the book Namuy Misag – Unsere Leute, Verlag Kurt Liebig, 2010.